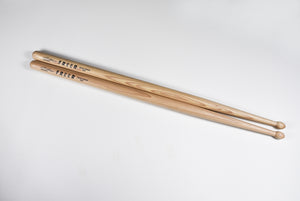 SHSE – NEW HICKORY SIGNATURE MODEL
It is comprised of the body of my signature general orchestral stick combined with the shoulder of another stick and the bead of yet another stick and no taper in the back. It fits just between my long bead general and the heavy orchestral, spanning that bridge gap nicely.
One of Tom's colleagues in the Cleveland Orchestra calls it his principal general stick of choice now because he finds it to speak extremely quickly and get off the head even faster. Available in hickory only and in limited quantities.