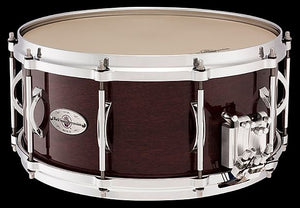 Multisonic Concert Snare Drums
Multisonic Concert Snare Drums
The Multisonic Concert Snare Drum is the ultimate choice for the modern snare drummer. Introduced in 2002, The Multisonic Snare System meets the challenge of repertoire spanning centuries, and allows you to instantly and silently switch combinations of cable and wire, giving the discerning artist complete control over the voicing and character of the drum.
The Multisonic Snare System
The BSP Multisonic is still the most advanced, versatile, and silent snare system of its kind in the world. Five separate snare units can be tensioned and activated in any combination to suit your musical situation, drum tuning, and performance space.
The snare configuration for our Multisonic snare system has been updated.
​
Curly wire unit has been removed and replaced with a 6 strand Stainless unit

more sensitive snare units placed in center
5 contrasting snare units mix together for unique timbres and the ultimate in versatility. We suggest combinations of 3, but experiment to find your own voice.
8 Blue / 8 Stainless / 5 Wire
6 Stainless / 5 Wire / 8 Stainless
Maple shells offer an excellent balance of characteristics that have made it a workhorse in concert and orchestral music for over a century. Our bearing edges are shaped to bring out the natural body, warmth, and clarity that maple has to offer.
Offered in 5" x 14" and 6.5" x 14" Sizes

A 4" x 14" is available in the Mercury Series Drums

Concert Black or Cherry Rosewood Finish

Die-cast Hoops, Arch Lugs, Stainless Steel Tension Rods

REMO® Renaissance Diplomat Drumheads
Unibody Steam Bent Solid Shell
Our Unibody™ Solid Shells are crafted in our own facility using hand-picked prime lumber. Solid shells have an added dimension of body and sensitivity not found in other types of wood shells. Play a BSP solid shell snare, and watch your colleagues turn their head!
Unibody Wood Species
click for larger image