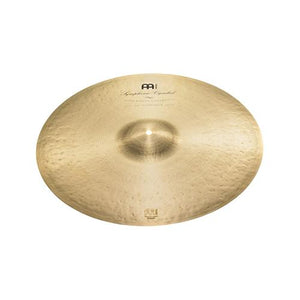 MEINL Cymbals SY-20SUS 20inch Symphonic Suspended Cymbal
The Meinl Symphonic Suspended Cymbals are hand-hammered and have a medium thin weight with a flat profile for immediate and sensitive response with a long sustain. Creates a very musical and warm spread. They are ideal for mallet rolls for swelling crescendos. Available in 5 sizes. Entirely hand-hammered from premium B20 bronze in Meinl's Turkish cymbal smithy, these masterpieces satisfy the highest sonic requirements of orchestral music.
A great addition to any symphonic percussionist's collection.