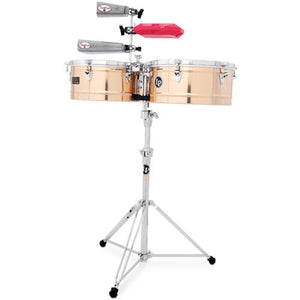 Latin Percussion LP1314-BZ 13&14inch Prestige Timbales, Bronze
LP Prestige Timbales represent the latest in timbale innovation. They are equipped with a top tuning system for easy, on-the-fly adjustments. Recessed clamping screws stay below the playing surface and the improved rims and new rib placement will enhance rim shots and cascara.
Choose from brass, bronze and stainless steel shells.
Click the arrow to see more.